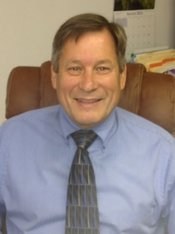 Superintendent Jerry A. Lewis
Dr. Lewis is entering his 24th year with the White Salmon Valley School District. He has served in a variety of capacities including High School CTE Teacher, Career and Technical Education Director, District Technology Director, District Computer and Networking IT Support, Deputy Superintendent, and Superintendent. He received his Superintendent's Certificate from Washington State University and his doctorate in K-12 Teaching and Leadership from Walden University. Jerry was one of 26 superintendents selected nation-wide in 2013 to participate in the first AASA National Superintendent Certification program. He graduated from this two year program on February 26, 2015. He was selected to participate in AASA's first 2017-2018 National Principal Supervisor Academy and completed that program.
Welcome to the 2020-2021 School Year!
Our district is facing a start to the new school year like we have never experienced before. The COVID-19 Pandemic has deeply impacted the way we can safely reopen schools for our students and staff. We learned a lot about remote learning from the last three months of the 2019-20 school year. Most of the summer was spent planning for how we would reopen our schools based on the required guidance we received from the state. The district created a reopening school task force and many workgroups to help with our planning efforts for reopening our schools in either a hybrid or remote learning model. Our school board was also very involved in this process.
Our local health department recommended that many districts in Klickitat county, including ours, should start school in a remote learning model because of the number of COVID cases. The governor released a school opening decision framework that is based on the number of cases per 100,000 people. Once we are consistently in the 25-75 cases per 100K for 14 days, we can begin the planning process for transitioning our K-6 students back into a modified in-person hybrid model. If the numbers continue to improve, we would transition the middle and high school students after the completion of the first trimester.
We know this pandemic has created many challenges for our families, students, district staff, and community. We want our students back in school and we look forward to that time. This is truly a time when working together has never been more important. We can make it through this challenging time!
Sincerely,
Dr. Jerry Lewis, Superintendent