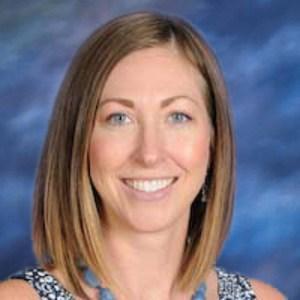 Haley Ortega, Henkle Middle School Principal
I started my teaching career in Denver, Colorado in 2003 right after graduating from college. My intentions were to follow in the footsteps of my high school American Studies teacher, Mr. Miller, however that changed one day when I took a long-term substitute teaching position at the middle school level. Immediately, I knew I had found my niche. After teaching for six years in Jefferson County Public Schools as a English Language Arts (ELA) teacher, Reading Specialist, and English Language Learner (ELL) Teacher, in addition to earning my Master's Degree in Linguistically Diverse Learners, it was time to return to the Pacific Northwest to be closer to family.
In 2010, I started teaching at Henkle Middle School as a 7th grade ELA teacher, knowing I wanted to pursue my administration degree in the near future. After graduating from Portland State University in 2014, I was hired as the principal for the upcoming school year. I am fortunate to continue to work with such an amazing staff who is dedicated to students social, emotional, and academic needs, as well as making sure we provide equitable opportunities for all students.